SEO Social Book Marking Company in Hyderabad
Social BookMarking SEO Services
Social Book marking is a process of placing your links on top most social book marking directories to get quality back links and generate potential traffic. SEO analysts at Fly Easy Business Solutions use sophisticated manual methods for linking your websites on blogs, forums and content centric websites and message boards on social networking websites.
The main feature of Fly Easy Business Solution's, social bookmarking services is that we are quality oriented, no matter what; quality is one thing that will never be compromised. Our social bookmarking experts understand and analyze your needs and accordingly customize the site, there are different and unique tags and titles given to each social bookmarking service. We assure that excellent services will be given and all the queries are addressed instantly.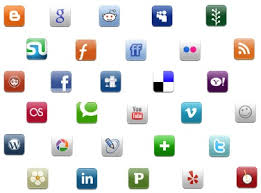 Our social bookmarking services are inclined along with the most advanced techniques in SEO. Our services allow you to use keywords which are used as tags to the website and they become an imperative link in social circle of interest and they also help your Google rankings.
Social Bookmarking typically will not drive large amounts of traffic. However they will gain eyeballs and visibility for your company. You can build your brand and your expert authority by promoting your strongest content to Social Bookmarking Websites. The more informative, interesting or provocative your content, the more popular it becomes. The more popular it becomes within Bookmarking communities, the more visibility and brand recognition your company will receive.