SEO Article Submission Company in Hyderabad
Wide range of Article Submission Services for SEO
One of the most hunted and result generating services in internet marketing is submission of articles. Article submission is an excellent method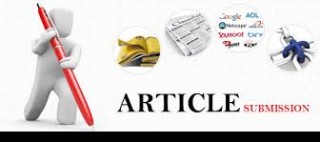 to share the information relating to any subject, to improve your website content and also to contain in-bound web links for amplifying your site's visibility making it to top positions in popular search engines.
Fly Easy Business Solutions offer this vital service without expending much. We offer high class fine tuned articles which will be more meritorious for the internet users. Internet being the most important part of our lives provides a podium for publishing context sensitive articles on any topic of interest and make it read by enormous number of people within short span.
We accept articles on various topics on a regular basis from and publish them in the net upon input from the client.The articles can explain about your products in a potential manner. It also helps in generating one way links to increase the traffic to your website. With article submissions the SEO analysts can target higher global rank article sites which are advantageous to your website in numerous ways.