Staffing In Hyderabad
We Hire across Functions and Industries
Fly Easy Business Solutions, is a one of the consulting firm, specialized in Recruitment and Staffing services based in Hyderabad. Fly Easy offers a complete portfolio of recruitment and staffing solutions delivering services that stands exceptional customer value by 'pick the best in the industry'.
The most important corporate resource in years to come will be smart business people who are technology savvy with global exposure and operationally agile. The war for such talent is fierce and likely to become more so, top organizations are adopting more rigorous strategy to attract the best talent and that's where our services can be best utilized.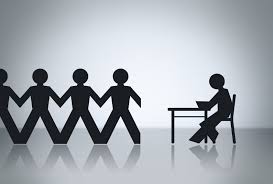 With a team of industry experienced professionals with strong understanding of various businesses, recruitment processes, compensation bench-marking/surveys, market relevance data helps us provide quality in recruitment with highest professional standards.
We propose candidates keeping the companies and candidates future prospects and aspirations and not just the present scenario. This means making recruitment a meaningful process and helps in retention strategies for companies. We work on relationship based quality model than the quantity model, which ensures we provide the best talent from the industry.
Fly Easy offers you a wide range of Staffing Solutions in the fields of Information Technology, Education, Engineering, Telecom, ITES / BPO, Manufacturing, Pharmaceutical and Hospitality that cater to your specific or general staffing requirements. With the help of our extensive internal and external resources and an extremely efficient recruitment consultant team with its correct business insight, we can bring to you the right kind of staff at the right time.